A brief overview of the Spanish School System

The school year in Spain is divided into trimesters: September to December, January to March and April to June. You will have two weeks of Christmas holidays, one week of Easter holidays in March/April and every now and then a long weekend due to a public holiday. Summer holidays are from the end of June to mid September.

In Spain you will graduate after 12 years. Depending on your age, you will attend either the third or fourth year of secondary school (3rd or 4th de la E.S.O.) or the first or second year of higher secondary school (1st or 2nd del Bachillerato).
If you want to get detailed information about the Spanish school system, take a closer look at this document: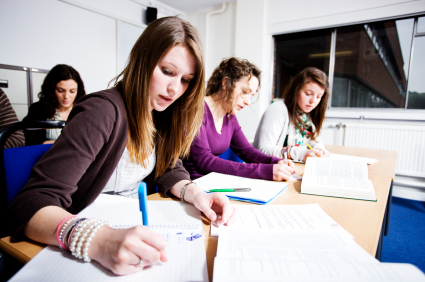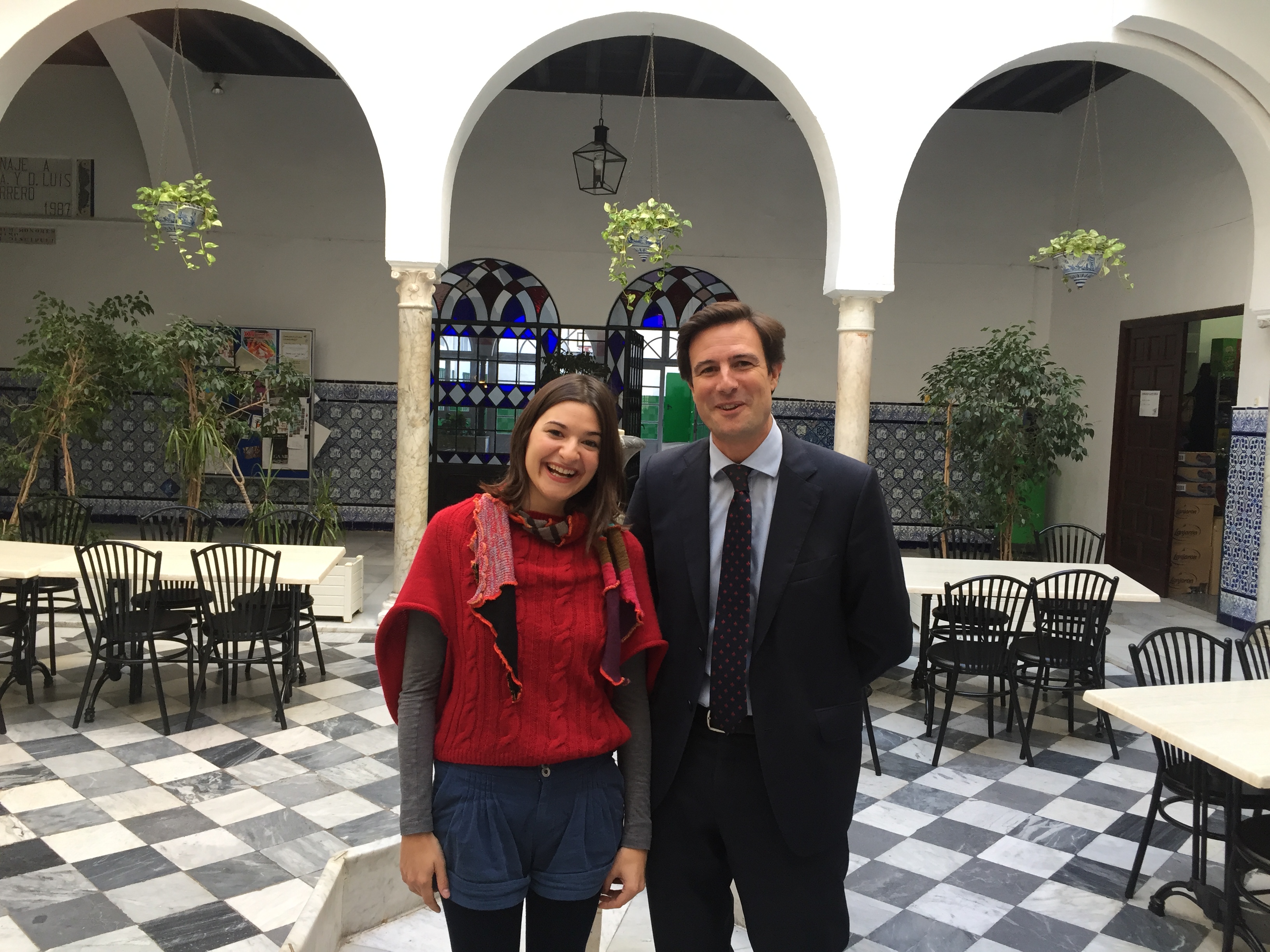 Carmen from Openmind during a school visit.
State Schools and Private Schools
It's your choice!
If you choose a State School, we will first find you a host family and then enroll you in the nearest school so that you don't have a long way to get there. The school day starts at around 8:30 in the morning and ends around 14:00. You will have lunch with your host family.
If you are interested in the Private School Program, you can choose one of the schools listed here. They all have an excellent reputation.
Classes end around 17:00 hrs. At noon you will eat in the school canteen.
Our Private School in Castellón:
AGORA LLEDÓ INTERNATIONAL SCHOOL
Agora Lledó is a state-of-the-art private school located in a beautiful natural environment.
The school features at the top of official European rankings and is considered as the current best IB School in Europe.
Beside the IB, the students can also choose the National Spanish Curriculum.


The special offer:
International students, who choose the Spanish Curriculum, are offered 5 hours of Spanish lessons, per week – for free, to prepare them for the DELE exam. In addition to this, Agora Lledó provides 4 hours of English tuition to help students prepare for their 'Cambridge' exams. 
More information: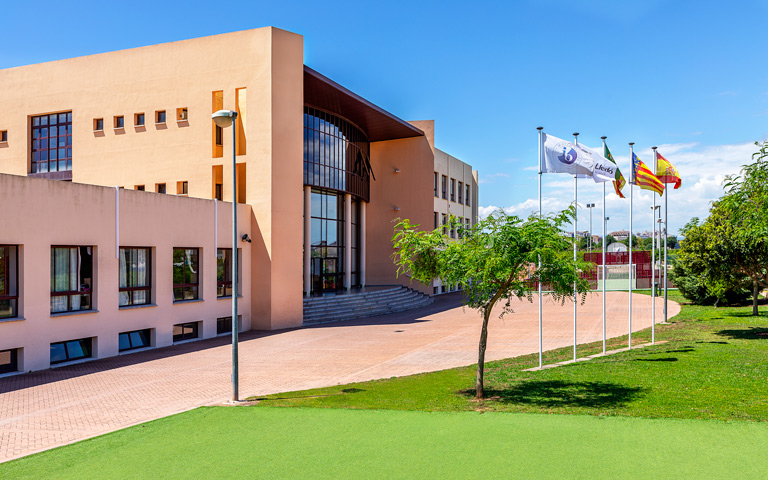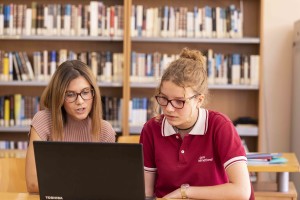 Our Private School in Cádiz:
EL CENTRO INGLÉS
The English Centre is located in a perfect location - only 3 kilometres from a stunning beach and just 15-minute- walk from the centre of El Puerto de Santa Maria - a charming Spanish village.

They are the first Andalusian school certificated and licensed to deliver the high-quality education they are offering.

Being immersed in a multi-cultural and internationally diverse educational experience, the school's mission is to provide a comprehensive curriculum to help students unlock their potential.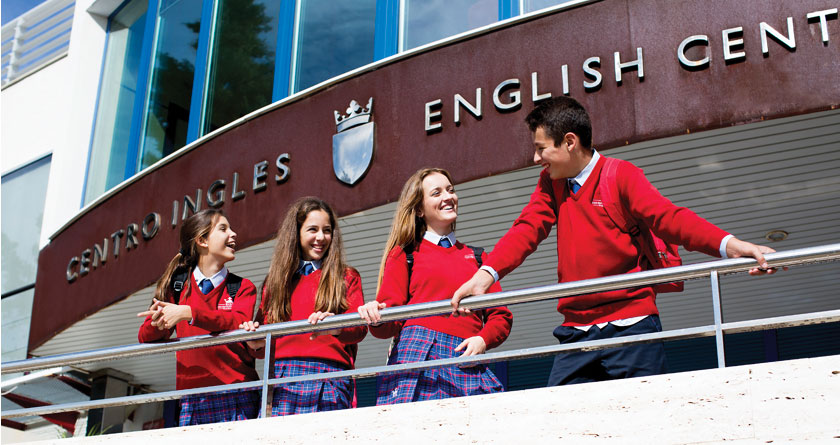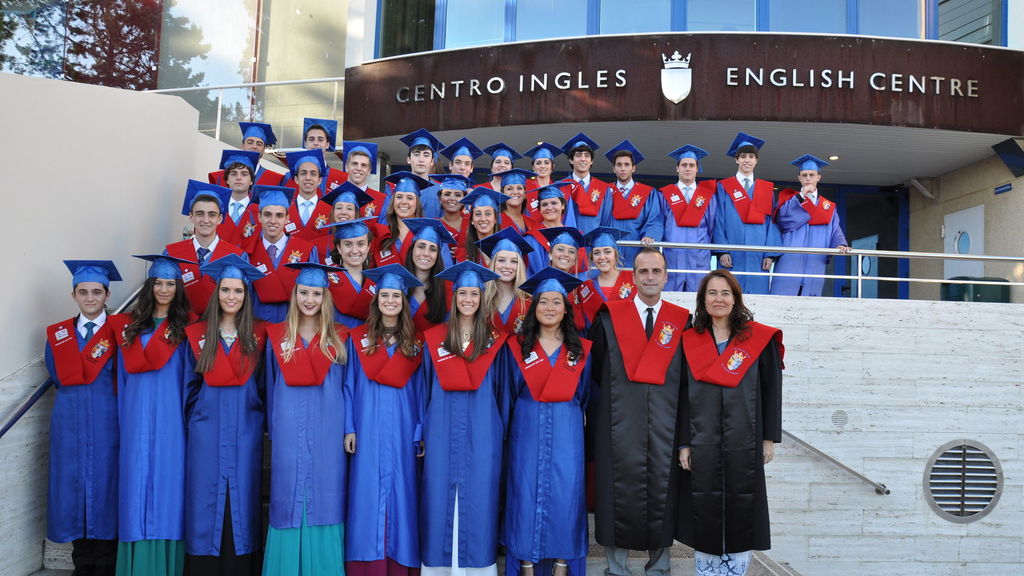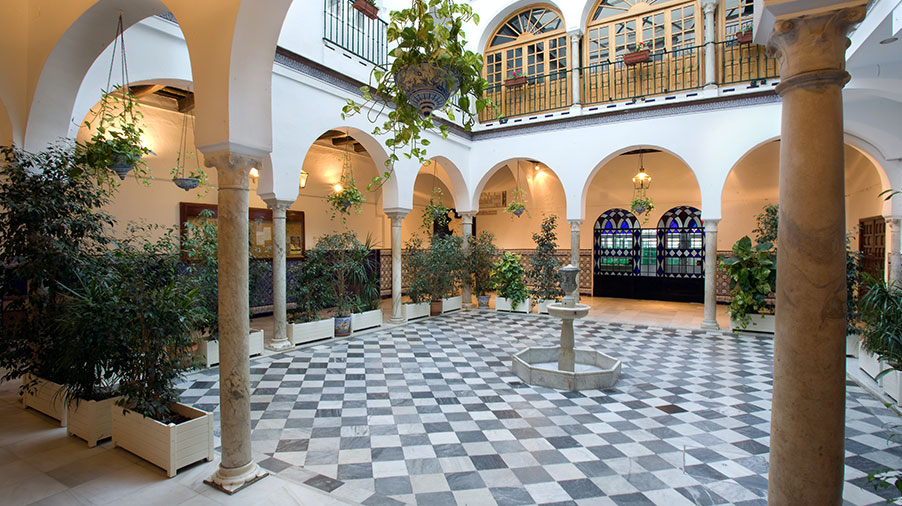 Our Private School in Sevilla:
COLEGIO SAN FRANCISCO DE PAULA
The location of the school, a wonderful building from the 16th-century, is expecional: in the middle of the historic city centre of Seville!
In the annual best school ranking carried out by El Mundo newspaper the school is in the top-four position in Andalusian and among the top-fifty in Spain.
You can choose between two options for the "Bachillerato": High School Diploma or International Baccalaureate Diploma.
Our Private School in Aranda:


Colegio San gabriel

This school is set amongst beautiful, sprawling vineyards and is only 10 km away from the picturesque town of Aranda de Duero.

The San Gabriel School was founded in 1965 and is one of the biggest and most respected educational centres of the province of Castilla y León.
The school offers a very pleasant atmosphere and students are being treated in an exceptional personal way.

The Colegio San Gabriel offers also a boarding school with 70 modern and comfortable rooms.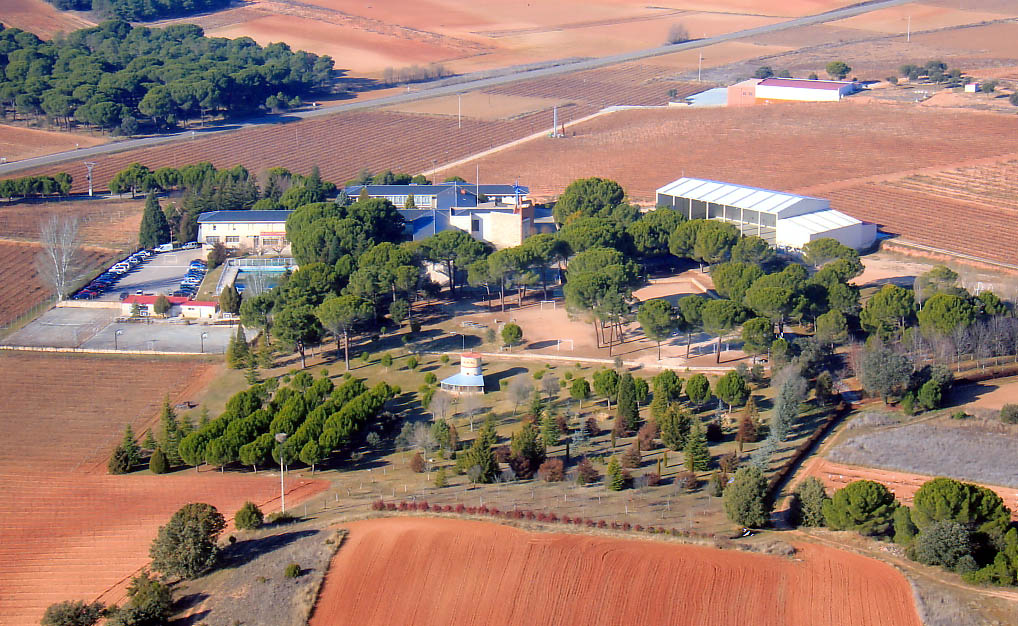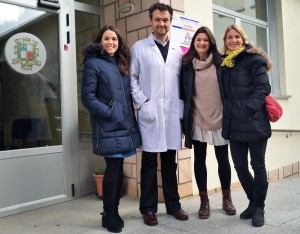 Cristina, our coordinator, Quique, the director, Carmen and Kristin from Openmind
Please contact us if you are interested in one of our Private Schools so that we can inform you about the current prices.