A brief overview of the Spanish School System

The school year in Spain is divided into trimesters: September to December, January to March and April to June. You will have two weeks of Christmas holidays, one week of Easter holidays in March/April and every now and then a long weekend due to a public holiday. Summer holidays are from the end of June to mid September.

In Spain you will graduate after 12 years. Depending on your age, you will attend either the third or fourth year of secondary school (3rd or 4th de la E.S.O.) or the first or second year of higher secondary school (1st or 2nd del Bachillerato).
If you want to get detailed information about the Spanish school system, take a closer look at this document: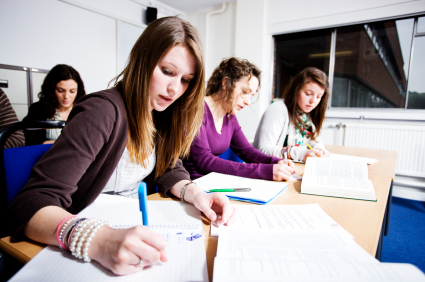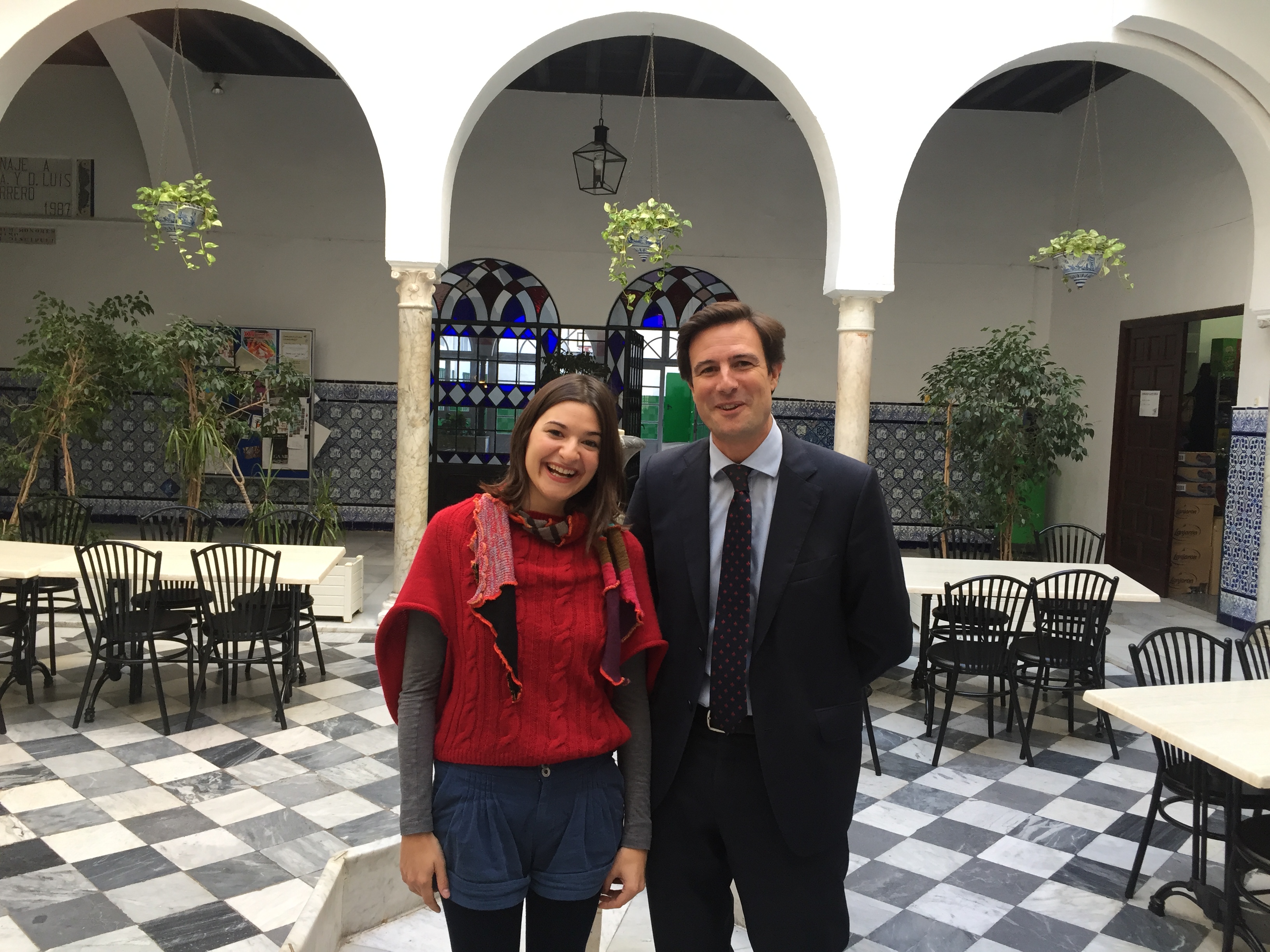 State Schools and Private Schools
It's your choice!
If you choose a State School, we will first find you a host family and then enroll you in the nearest school so that you don't have a long way to get there. The school day starts at around 8:30 in the morning and ends around 14:00. You will have lunch with your host family.
If you are interested in the Private School Program, you can choose one of the schools listed here. They all have an excellent reputation.
Classes end around 17:00 hrs. At noon you will eat in the school canteen.
BRAINS INTERNATIONAL SCHOOL
Brains International School offers an English-Spanish bilingual education. 
This thoroughly forward-looking school has already received several awards for its continuous efforts in educational innovation.
The daily school routine includes very interesting programmes to promote emotional intelligence and mindfulness. Likewise, the headmaster has launched successfully a separate bullying prevention programme.

What makes the school special:

One of the clear priorities of this school is language acquisition! Up to and including Year 10, more than half of the subjects are taught in English.
In addition, our students get free Spanish lessons.
Just a click for more information: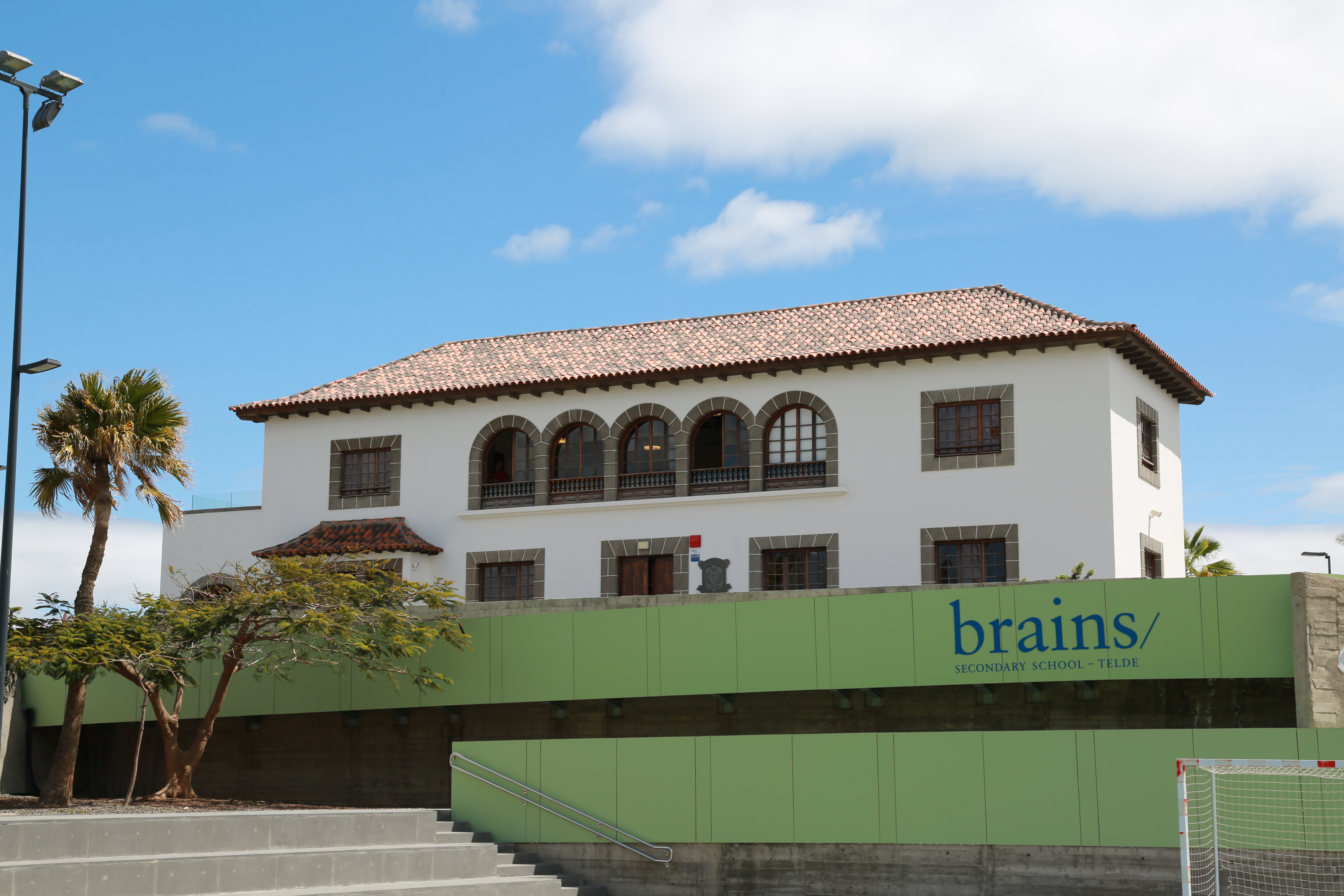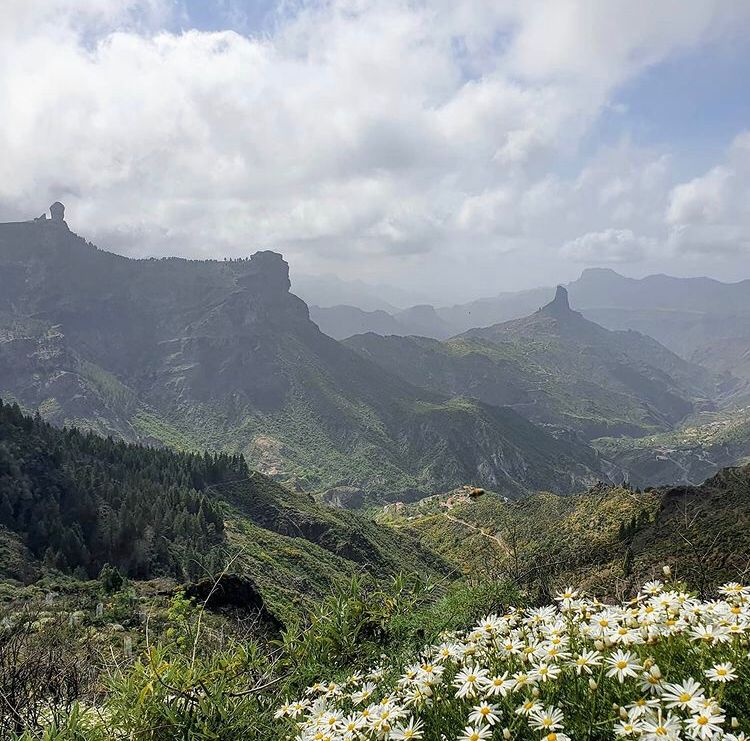 AGORA LLEDÓ INTERNATIONAL SCHOOL
Agora Lledó is a state-of-the-art private school located in a beautiful natural environment in Castellón de la Plana.
The school features at the top of official European rankings and is considered as the current best IB School in Europe.
Beside the IB, the students can also choose the National Spanish Curriculum.


The special offer:
International students, who choose the Spanish Curriculum, are offered 4 hours of Spanish lessons, per week – for free, to prepare them for the DELE exam. 
Just a click for more information: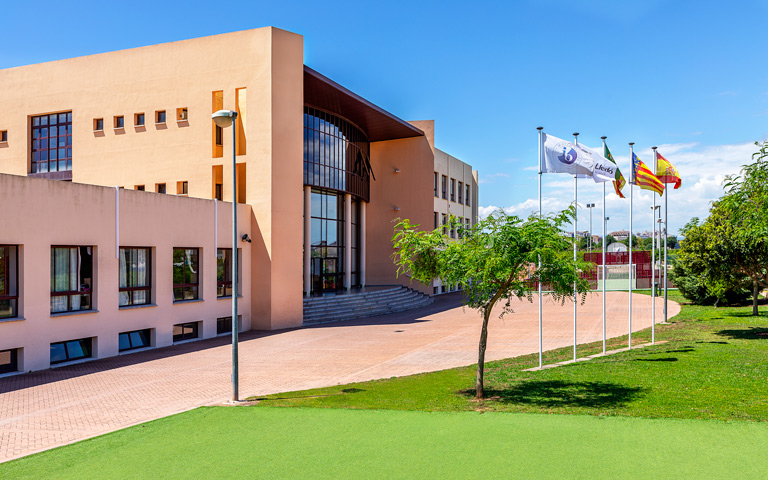 SAGE COLLEGE - THE INTERNATIONAL BRITISH SCHOOL OF JEREZ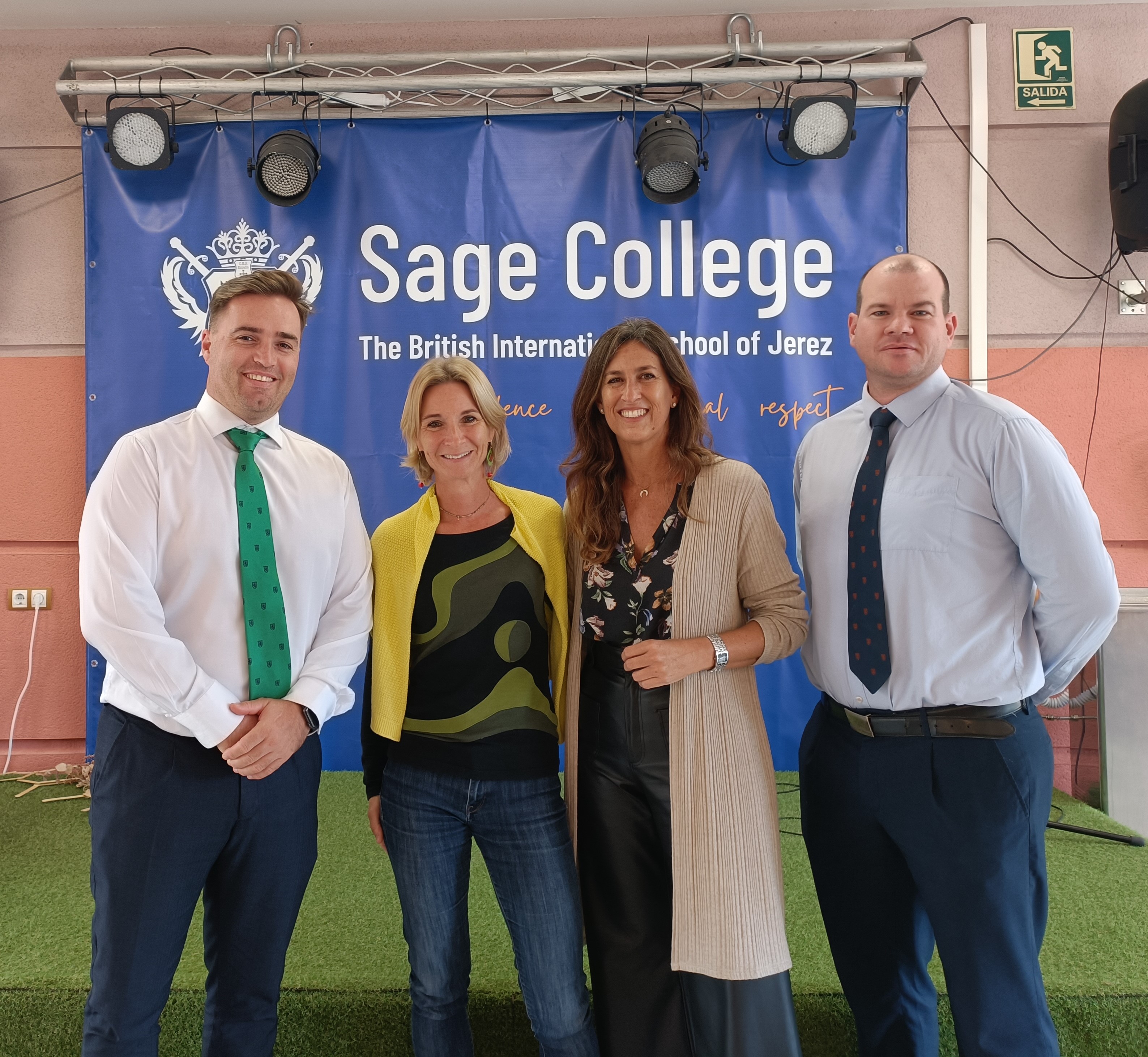 Kristin with the director of the school, Alexander Wickham, the director of the boarding school, Richard Lennox, and Evelyn Domínguez, the director of Admissions.
Sage College was founded in 2006 in beautiful Jerez de la Frontera, Cádiz by  Norwegians. In fact, students follow the British Curriculum.
With a vibrant international community made up of local and international students, English is the main language. In this way, students can improve their English while also learning Spanish in one of the sunniest locations in Spain!
The school offers two options: the student can attend the day-school and stay with a host family or they can choose to live at the modern Sage - Boarding school which is integrated in the same building.
If you would like to study in a British School, but with blue sky and sunshine, that is the school for you!
In Year 12, students can organise their own timetable in many respects. If their Spanish is not yet good enough, they can also take some of the Spanish subjects as guest students.

The school is characterised by its pleasant family atmosphere. There are only 10 students in some courses. This allows for a high level of individualised attention.
Just a click for more information: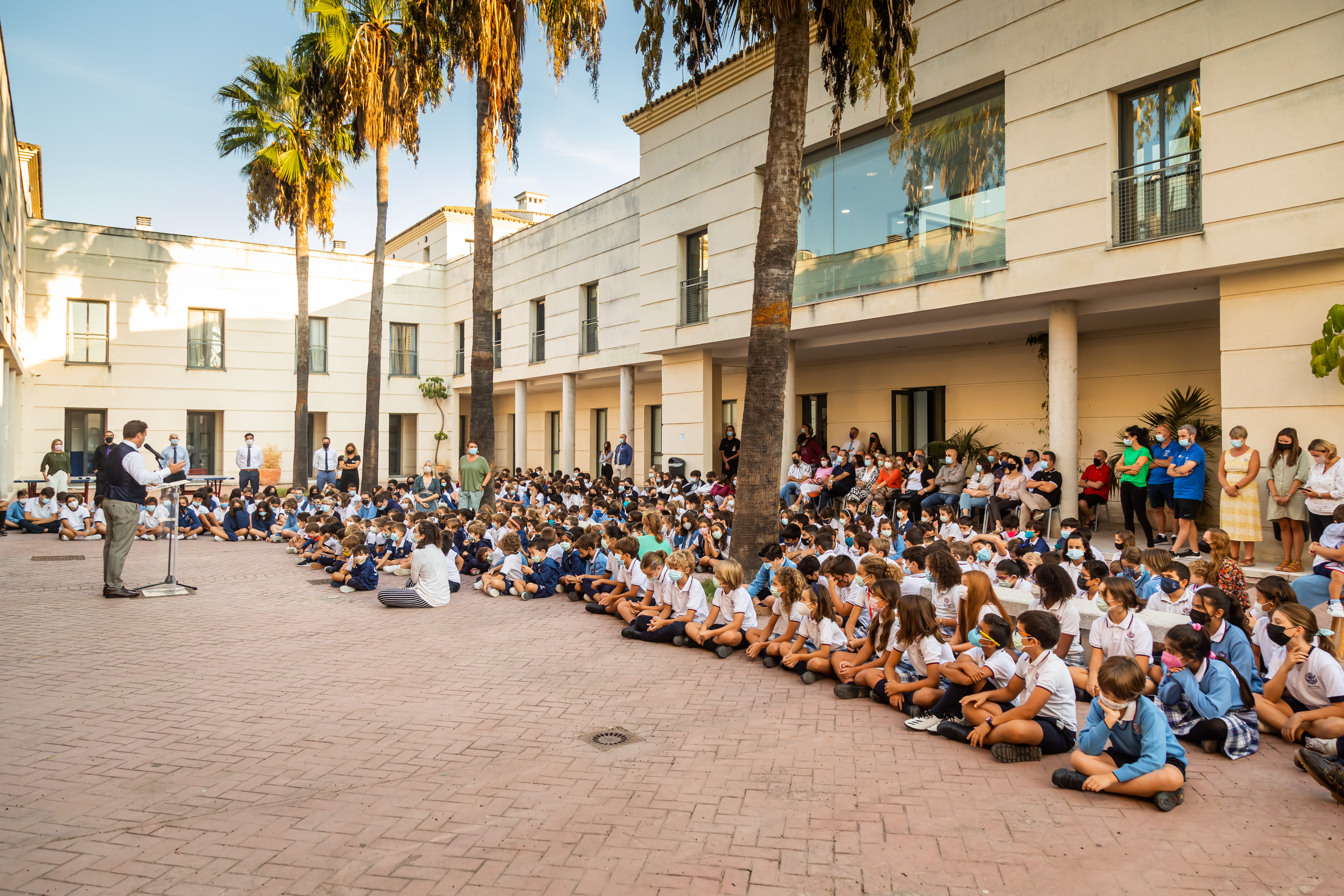 AGORA INTERNATIONAL SCHOOL ANDORRA - Boarding School

Agora International School Andorra lies in the heart of the Pyrenees, in beautiful surroundings at an altitude of 1,250 meters above sea level and only 10 minutes from Andorra's excellent ski slopes. A fantastic opportunity for those students who love skiing!

Students can choose to study the Spanish Baccalaureate or the prestigious International Baccalaureate (IB) Diploma Programme. 
Bilingual learning (Spanish and English) is taught until grade 10. All pupils are native speakers of these two world languages.
Its boarding facilities are excellent and is staffed by two permanent house parents who live with the students and are always on hand.
The special offers:
International students are offered 6 hours of Spanish lessons per week for free.
This school is a dream for passionate skiers! During the winter once a week highly qualified coaches take them out on the slopes.

Just a click for more information: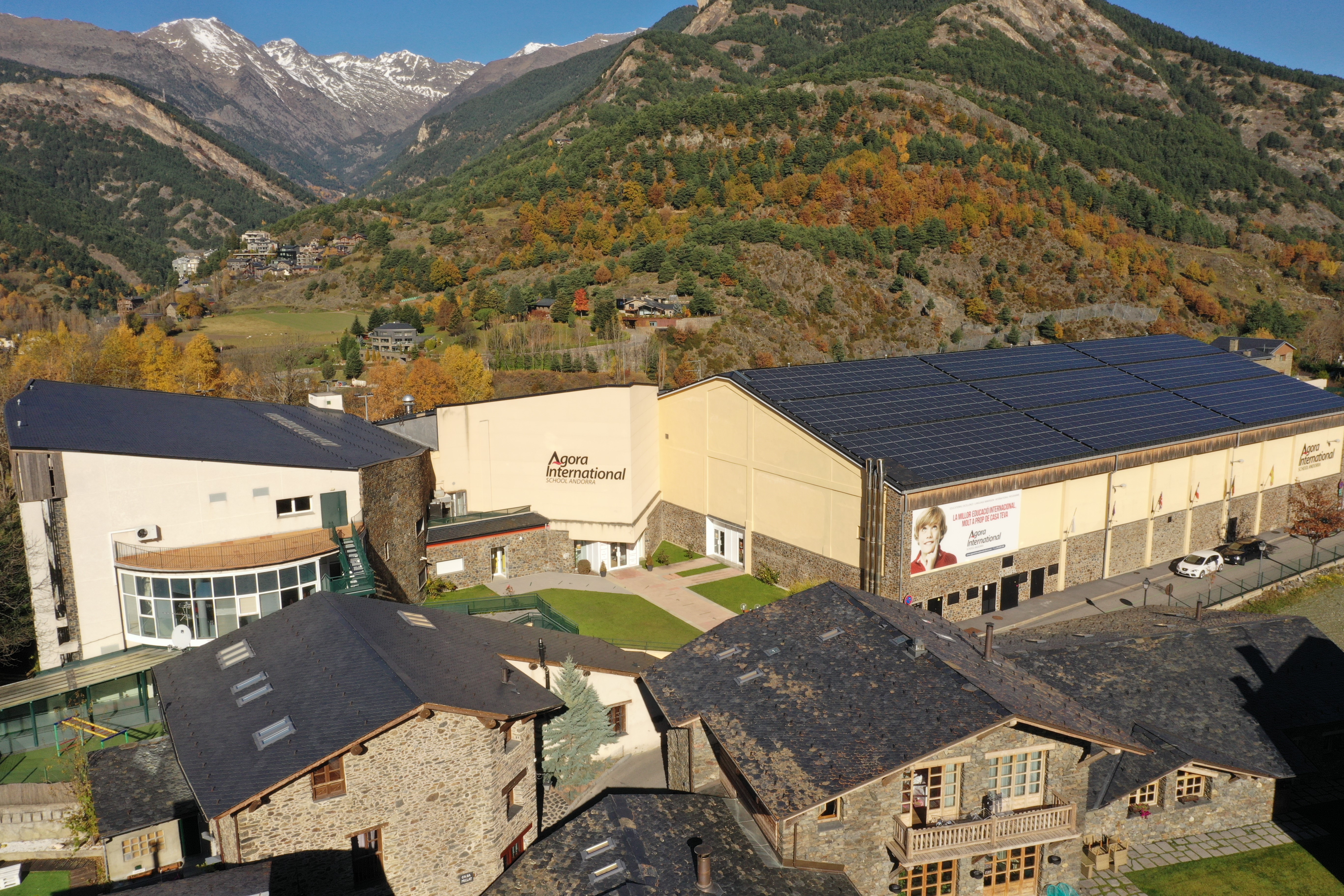 COLEGIO SAN FRANCISCO DE PAULA
The location of the school, a wonderful building from the 16th-century, is expecional: in the middle of the historic city centre of Seville!
In the annual best school ranking carried out by El Mundo newspaper the school is in the top-four position in Andalusian and among the top-fifty in Spain.
You can choose between two options for the "Bachillerato": High School Diploma or International Baccalaureate Diploma.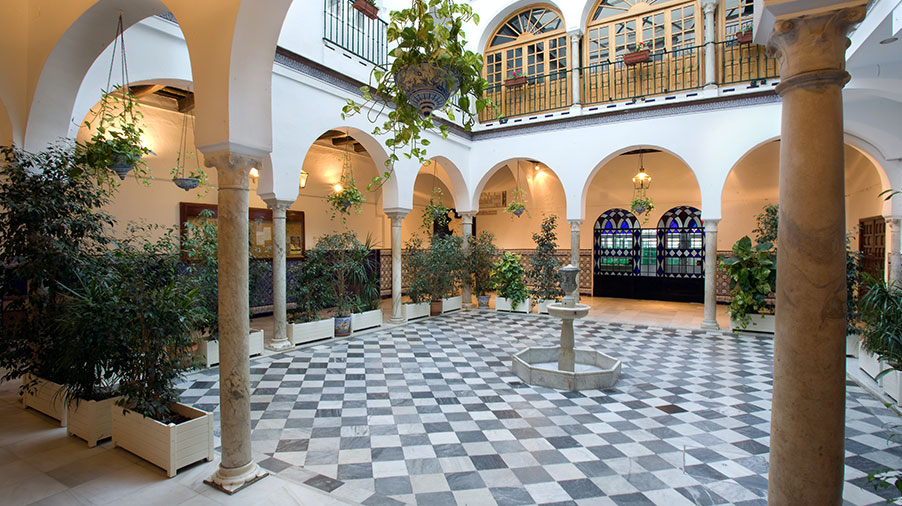 Colegio San gabriel
This school is set amongst beautiful, sprawling vineyards and is only 10 km away from the picturesque town of Aranda de Duero.

The San Gabriel School was founded in 1965 and is one of the biggest and most respected educational centres of the province of Castilla y León.
The school offers a very pleasant atmosphere and students are being treated in an exceptional personal way.

The Colegio San Gabriel offers also a boarding school with 70 modern and comfortable rooms.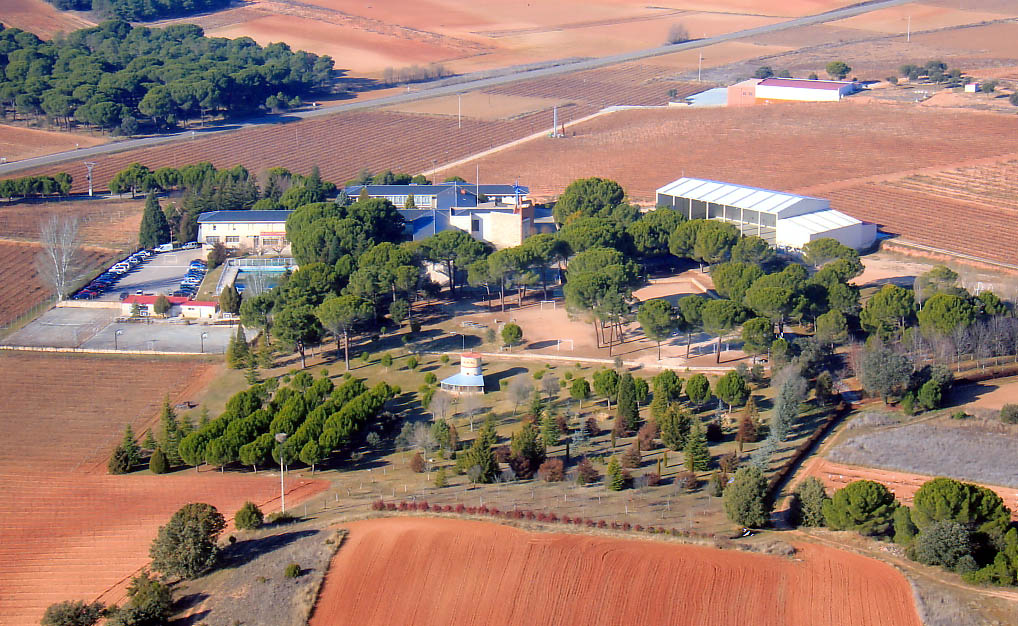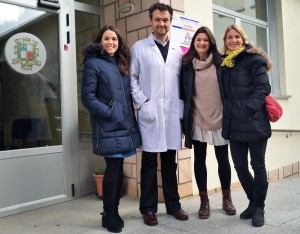 Cristina, our coordinator, Quique, the director, Carmen and Kristin from Openmind
Please contact us if you are interested in one of our Private Schools so that we can inform you about the current prices.