Our Team is
passionate
motivated
helpful
supportive
professional
international
multicultural
multilingual
experienced
prepared
positive
efficient
nice
hands-on
curious
happy
flexible
attentive
enthusiastic
available
I was brought up in Munich, have lived in Barcelona since 2007 and I am a declared Europefan! 
In 2009, with love and passion, I founded Openmind with the specific aim of promoting the European dream of social inclusion for all. As a former exchange student and someone who has travelled throughout the world, I am aware how fortunate we are in this continent. It´s wonderful to see how many emotions we move between the countries. It is exactly what Europe needs... emotional connections!
My two children are tri-lingual and they embody the colourful spirit of Europe! I am convinced that students will also become infected with this passion. We are looking forward to looking after them. 
100% Andalusian, 200% international. This is how I feel after my stays in Germany, Great Britain and Canada.
I am a translator and interpreter for English and German.
In Germany I was responsible for the selection of exchange students and discovered my passion for the intercultural world.
When I met Kristin, I started working as a coordinator in Seville for Openmind. Now I have become her right hand, the director of our school programme in Spain as well as the director of the High School
Programme abroad for our Spanish students.
Hopefully one day my little daughter Emma asks me if I could organize her stay in New Zealand.
I was born in Morocco and grew up in Spain. After graduating in Philosophy I lived in different places, always motivated to broaden my vision of the world. I have worked as a teacher and this has given me the possibility to understand young people. The opportunity to get to know other cultures, to immerse yourself in another language, to learn from others seems to me so stimulating for the new generations that I did not hesitate to embark on this project. Growing up is something that cannot be put off until tomorrow.

I am a trained translator and I feel fulfilled when I manage to get people from different cultures to understand each other. I am passionate about languages. That's why I try to integrate them into my private life as well: I am an insatiable reader of every novel I come across and I do all I can to promote the cultural exchange of young Europeans in Spain. All of these passions have the same starting point: Segovia, my hometown and the place I always return to, no matter how far I go, because this is where I feel at home.
I was born in France, but I grew up in Seville. Since I was 12 years old I have been studying in France, England and Ireland during the summer months. These experiences led me to study Translation and Interpreting and do a Masters in International Affairs.
Moreover, my stays abroad have taught me to love other cultures. That is also why I love working for Openmind. I can see that every single experience leaves a special sparkle in the eyes of everyone who dives into a new adventure.

Mari is from Valencia, she is passionate about traveling, meeting new people and immersing herself in the customs of her destinations.
She has been an exchange student in Ireland and has been living in England for a year, a fact that has motivated her to be part of this great team in order to help students to live the great experience that she herself lived and made her grow so much.
She loves the sea, the mountains and all outdoor sports such as surfing, snowboarding, hiking, running, and much more. Students will not have the option to get bored.
Carina considers herself a cosmopolitan person. She is a native of Argentina and has lived her childhood and adolescence between Pamplona and countries such as Colombia, Chile, Algeria and Morocco among others. Since she got married she has settled in Asturias, the beautiful region where her husband and her 3 teenage daughters are from.
She is optimistic and proactive, she likes to get involved in new projects and is very happy to participate in this cultural exchange programme. Professionally she is a nutritionist and biology teacher. She loves teaching and involving her students in the passionate world of science.
In her spare time she practices yoga and swimming. She enjoys reading, going for walks in nature and going on cultural trips with her family.
Mercè's great passion is languages and everything to do with education. She is a foreign language teacher and has completed language stays in Germany and Italy. She can perfectly understand the students' feelings when they are in a country where they do not yet know the language. She also knows that a stay abroad is about much more than just learning the language: the people you meet during your stay, the completely different culture...
Mercè has a daughter. In her free time, she enjoys going to the cinema, reading, travelling to European cities - and, of course, enjoying the beauty of her island.
An unforgettable
cultural exchange
We would like to thank all the participants who have decided to give up that "comfort and confidence zone" that is their home to get to know another country in depth. You have immersed yourselves in a foreign culture and thus contributed to making the world a place full of understanding, respect and empathy.

Kristin, Carmen and the entire Openmind Team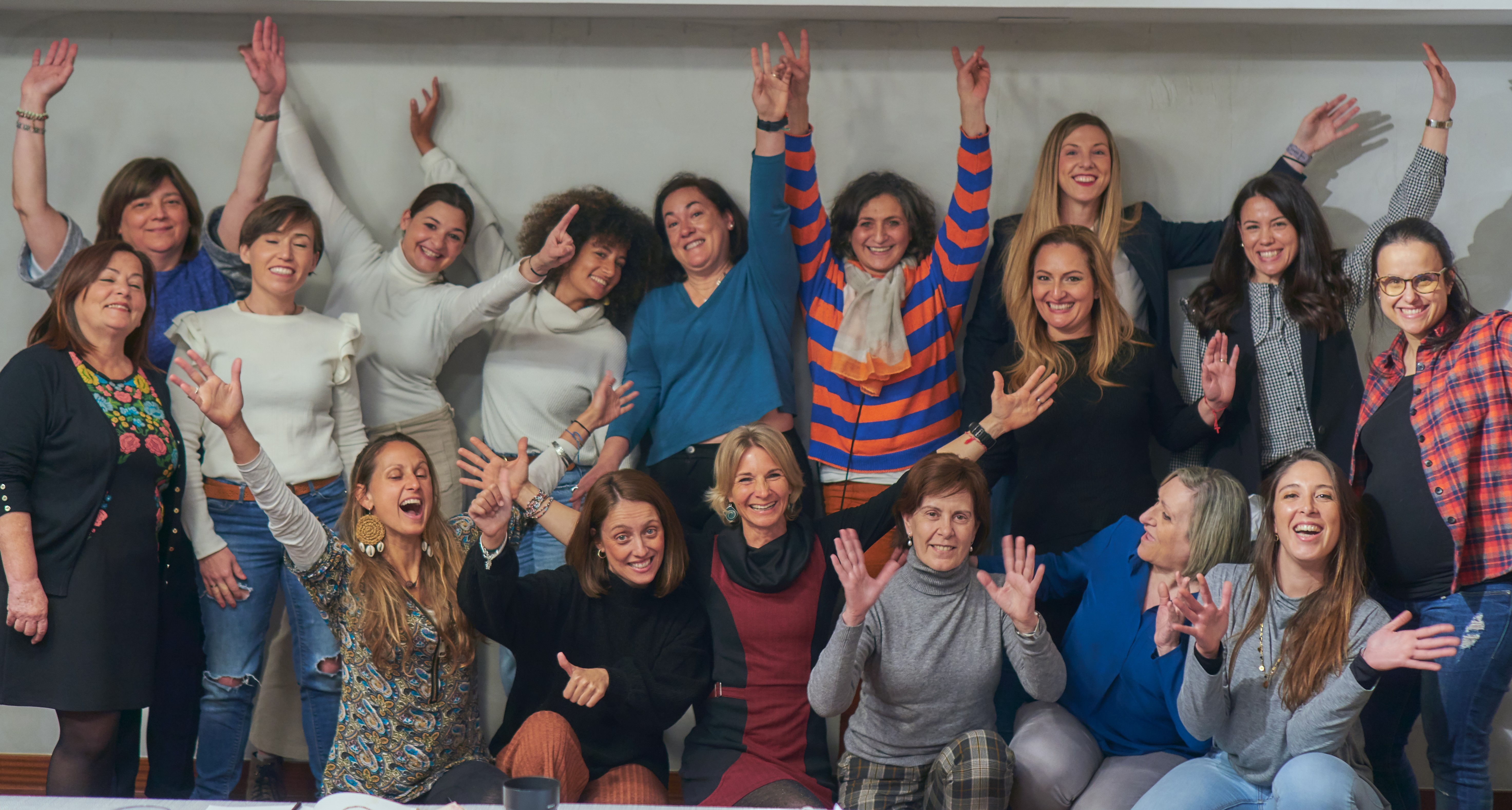 We are looking forward to meeting you!