Welcome to Openmind
We at Openmind have been organizing
Academic Stays in beautiful Spain 
since 2009. You can count on our very personal and professional support!
We will help you to learn a world language and discover Spain as an insider.
You will attend a local school, immerse yourself in a completely new learning environment and be welcomed like another member of a Spanish family.
Is there a better way to live Europe?
Your trust in us
Dear parents! We are mothers ourselves. You can count on our transparent and reliable communication!
Personal assistance
Openmind has an extensive network of supporters. Your local coordinator is always there for you!
Individual programmes
Do you wish a regional guarantee? Or a Private School? We put your ideas into practice.
Our experience
We have been welcoming students to Spain since 2009. You can rely on our experience and expertise.
Our preparation - you will never walk alone
When you start the program in September, you will attend our 
three-day orientation in the wonderful city of Barcelona
.
You will be prepared both culturally and practically for your Spanish adventure.
One of our main goals is to get to know each other. Because 
with a solid base of mutual trust and understanding
, the exchange programme is fun for everyone!
If you arrive in January or March, our coordinators will prepare you for your time in Spain directly on site. Kristin, Carmen and Sole will travel around the country to meet you personally.
This video was shot during a preparation meeting in Seville.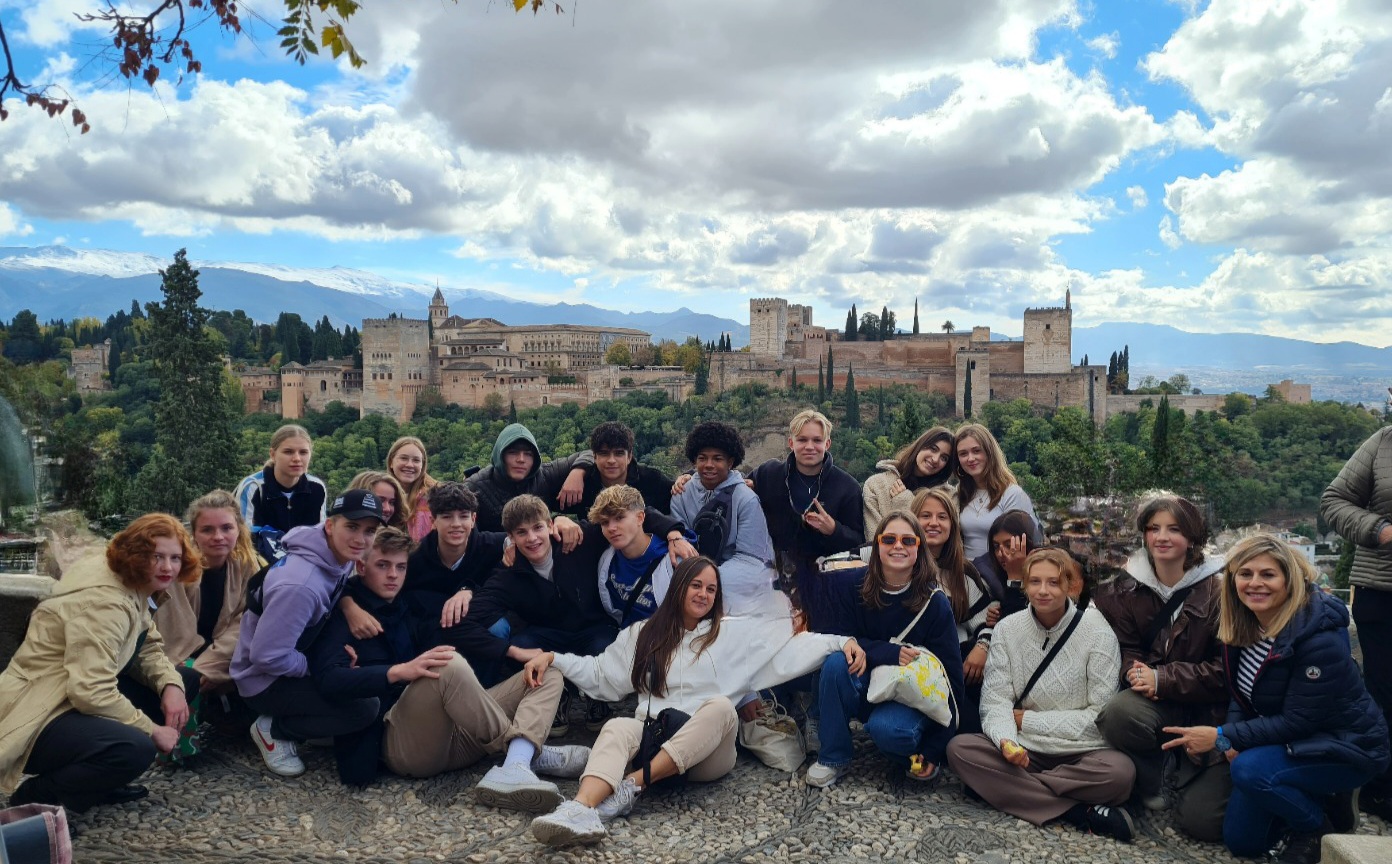 Want to discover more of Spain?

If you have an appetite for more, we offer great trips. In the fall we will travel through beautiful Andalusia for four days. In spring, we will show you other delightful spots in Spain, always based on the demands and wishes of the students.

On each trip a professional tour guide will be with you to explain the historical sights.

In addition, you'll be able to exchange ideas with the other students. Everyone will no doubt have a lot to tell about their time in Spain.


Spanish preparation course in Barcelona
Still a little worried that your Spanish won't be good enough? There's a solution! We offer you a
great 12-day warm-up course in Barcelona
. The language school is located in the heart of the city. In the mornings you will have 
Spanish classes 
Spanish classes and in the afternoons you will be offered a
varied leisure and cultural program
. With your host family you can practice everything you have learned during the day.
On the last day we will take you to your accommodation for the Openmind Orientation. You will be fully prepared to travel to your host family and start your adventure.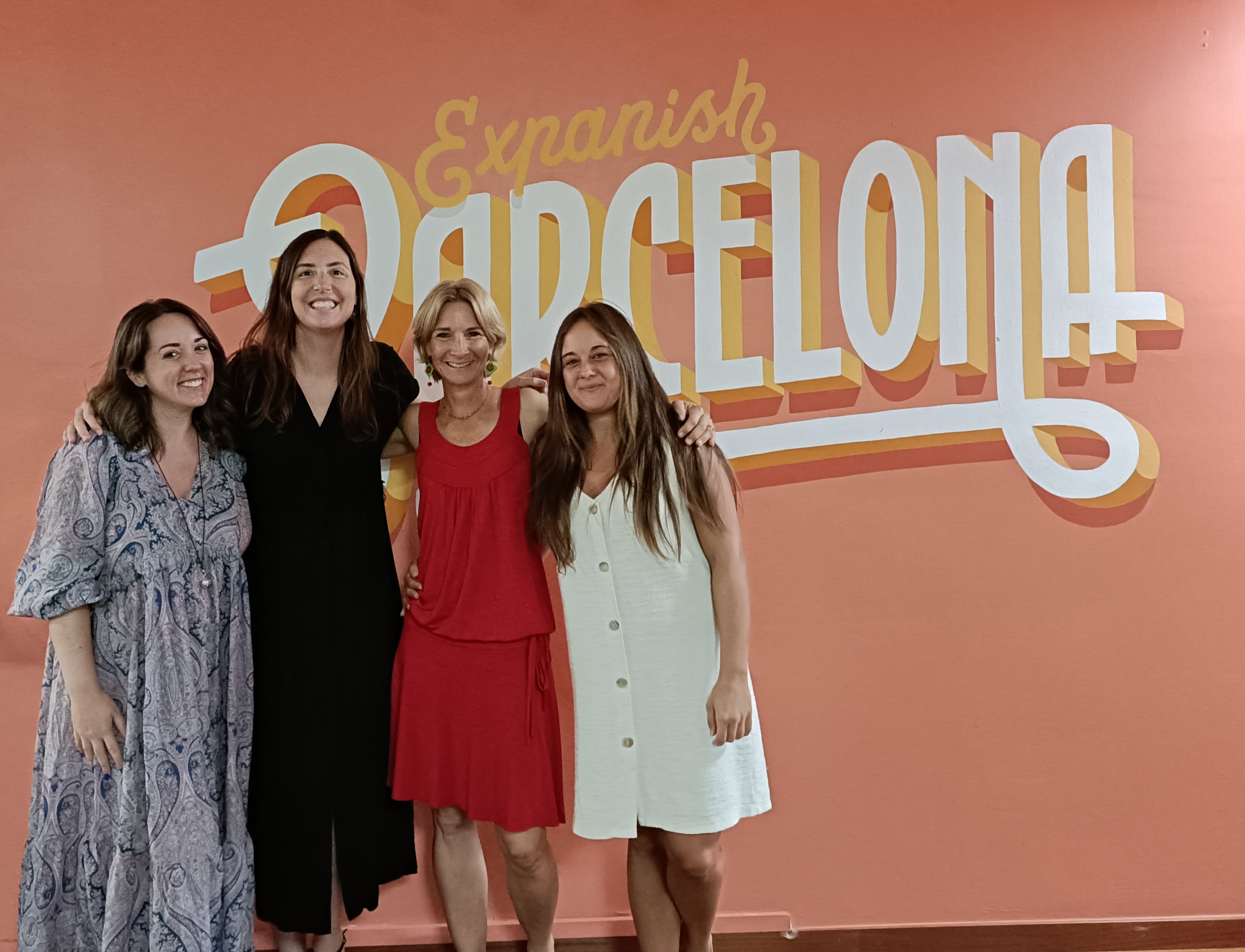 Kristin and Sole from Openmind with the very nice directors of the Spanish language school Clara and Beatriz. 

Feedbacks,

which make you want to visit Spain...

Nobody can judge our programme better than our students and parents themselves. If you would like to contact a former student to hear about his/her experience in Spain, we are happy to make this possible.
"Openmind is a great organization. I was in good hands from the day in September when I left the plane until this very moment. I love that it's such a small and personal organization and I had the impression that you all love what you do. So thank you very much for realizing this unforgettable experience."
"The kids at school are so nice and have been helping me out a lot and also the teachers have been really understanding.
I am so happy with my host family. They are wonderful! I had to get used to some new traditions like eating lunch so late!
Madrid is beautiful and BIG. I didn't know I could take the wrong bus or go out in a wrong place so often, haha! But I really like Villaviciosa de Odón, it's so quiet and nice.
I am really looking forward to the next few months!!"
"I have no words to express my gratitude towards the Openmind company. Mi host mum is one of the most kind-hearted persons I have ever met and I love spending time with my siblings.
My Spanish is also getting better and better.
I've made lots of friends in school and the teachers have all been very kind and understanding.
Valencia is an incredibly beautiful city and the weather here is always lovely.
I think I want to stay here forever!"
"We would like to thank you for the fantastic arrangement for our daughter. She had such a good time, loved the family and everything she got to do with them. Our minds were put to rest, as soon as she got there, her messages were happy and always without any worries. We hope she will keep her Spanish up. This was certainly a super start for her to learn independently."
GIVE US A HELPING HAND,

SO THAT WE CAN BETTER ADVISE YOU

Please fill in this form. By doing it, we can give you the exact piece of information that you really need. We will contact you as soon as possible!