The perfect preparation...
This Summer Course is a perfect introduction and warming-up for the High School stay in Spain!

The course takes place in the beautiful and very safe coastal town of Sitges, approximately 30km South of Barcelona.
The Openmind Team will pick up the students at the airport, organize activities and be available 24/7. 
The personal support and care is our top priority.
On the last school day (in September), the students will be accompanied to the accommodation in Barcelona, where the High School orientation starts at midday.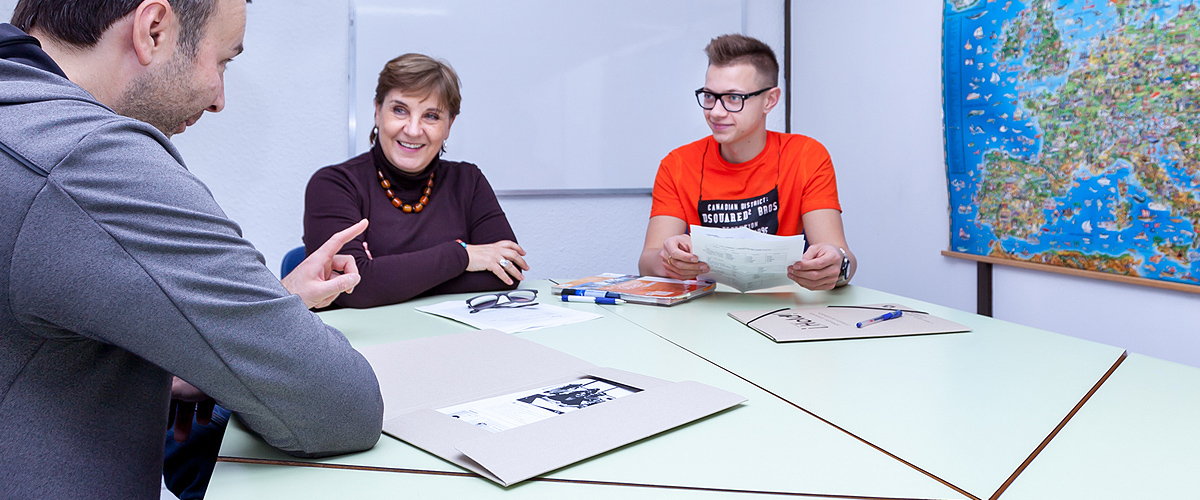 The school
The language school was founded 1991 and is a family business whose aim is to teach Spanish using a natural and effective method.
The personal relationship with each of the students is crucial.
The groups are small, so that the teachers can focus on the specific needs of every student, giving him and her plenty, plenty of time to practice the language.
Requirements for the Language Course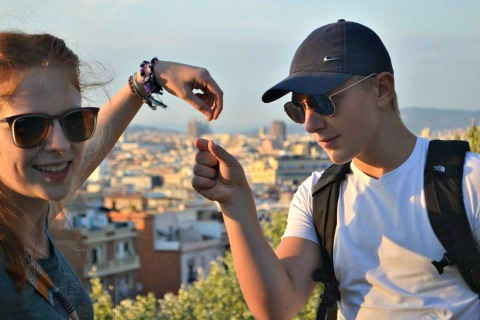 Minimum age for participating in this program is 15.
The school offers classes for all levels. Nevertheless, it is recommendable to have some basic knowledge about the Spanish language.
The student has to bring a medical and liability insurance.
We include the following services:
Initial introduction and orientation by Openmind local coordinator Gracia Gónzalez.
Warm-hearted and personal assistance and supervision of Openmind.
20 hours Spanish lessons per week (of 45 minutes)*. Each class has a maximum of 8 students, often less!
Half board, host family accommodation in single room. You often stay together with another exchange student, who is also about to spend a High School stay in Spain.
Walking tour of Modernist Barcelona and Gothic Quarter. In the evening visit of Montjuïc and the Magic fountain show.
Once to twice a week: different activities organized by the Spanish school: Visit to Sitges' market, cooking class, museum visits, shared breakfast or tapa tasting, etc.).
Transfer from and to the Barcelona Airport. 
Transfer from Sitges to Barcelona on the first day of the High School Program orientation.
Please consider that the course only can take place if there are enough participants. If not, the school offers alternatively 7,5 hours of One to One lessons per week.
We unfortunately cannot include the following
services
:
International transportation of student from the home country.
Sailing, windsurf and paddle surf courses and additional extra activities.
Student insurance (health and liability insurance are compulsary)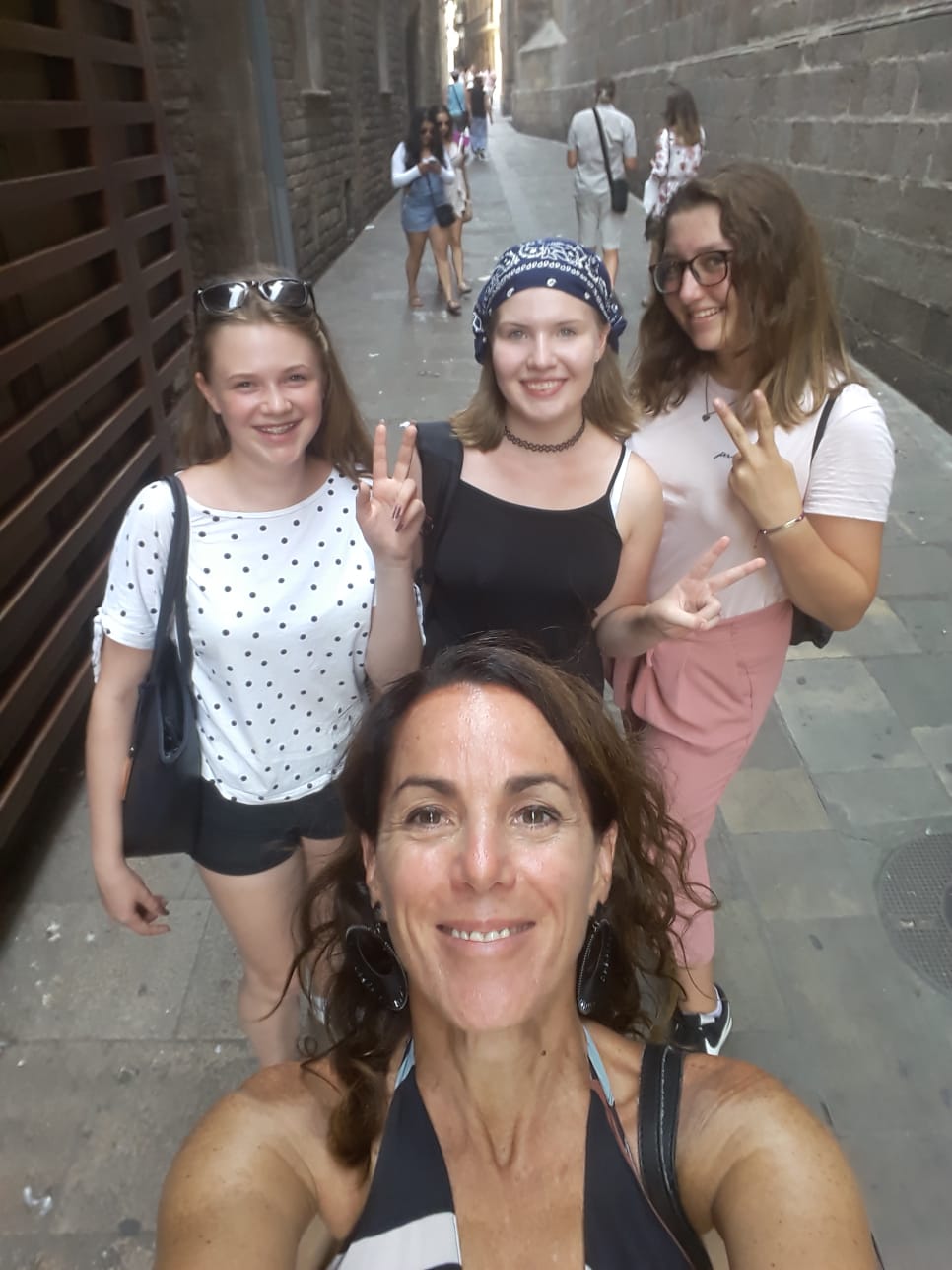 Sightseeing tour with Gracia
August 30th, 2020 to September 10th, 2020
Feedbacks

, which want to make you visit Spain...

If you would like to share with a former student about his / her experience of the Spanish course in Sitges, we are happy to make it possible.
My host family in Sitges was great! Everybody was very keen on showing me the nice corners of the city…and there are a lot in Sitges!
Regarding the school: for the first time in my life I wished to be able to stay longer in school!
Gracia, our coordinator, cared a lot about us and I never felt alone.
I can strongly recommend Openmind, the school and Sitges. 
It was a super language program for my son. As a mother, I can report that he really called "inspired". He started his school stay with a much better access to the language!
Michael had a very warm host family. He was very well received by everyone at school and really got to know Spain at its best. A great success!
The family was really so welcoming from the minute I landed.
Going out to Sitges was perfect to learn new vocabulary!
Openmind supported me during the whole stay. Wonderful!
In the school it was a very fun way of learning the language. I felt very much a part of the family and was sad to leave them!
The Spanish course in Sitges really helped me to get prepared to my exchange year in Spain. The nice family took away my nervousness within seconds.
The Spanish school provided small classes, so I made a big effort within little time.
Gracia cared about us with a lot of patience.